EMOTIONALLY FOCUSED THERAPY (EFT) CONSULTATION/SUPERVISION FOR THERAPISTS LEARNING COUPLES THERAPY
ARE YOU SERIOUS ABOUT IMPROVING YOUR COUPLES COUNSELLING SKILLS?
Are you a mental health professional

who wishes to include couple therapy as one of your services but feel at a loss? Are you finding that couple therapy requires a VERY different approach than individual therapy? Or perhaps you are wondering how to navigate and help two people with supercharged emotions with a lot to lose?  Or do you feel you're working REALLY hard and yet keep seeing your couples slip back to unproductive behaviours?

Or

maybe you've been dabbling into couple counselling for a while now, but feel you're not 'bringing it home'? You know you could be more effective, but not sure what it is you need to improve?

Or

maybe

you recently completed

some EFT training, and are excited

about implementing the approach i

n your practice and need support

in refining

your skills?

Or

maybe

you recently completed

some EFT training and are excited

about implementing the approach i

n your practice and need support

in refining

your skills?
IF THIS IS YOU, I'D LOVE TO CHAT!
YOU DON'T HAVE TO GO AT THIS ALONE…
Certified EFT Therapist and Supervisor
I'm passionate about 3 main things in my life:
My husband and my 2 teenage boys;
Guiding couples and families to find peace and happiness again; and
Helping other therapists do the same by developing their skills and confidence using the most effective approach to couple therapy: Emotionally Focused Therapy!
Consultation/Supervision Benefits include:
Carving out the time to reflect on your practice and really examine your strengths and areas to improve.
Feeling supported as you embark on the

steep learning curve

that accompanies

couple counselling. This is a specialized

therapy

where everyone needs mentorship to get to a competency skill set.

An increase in confidence and an opportunity to celebrate your successes, as your therapy processes sharpen and become more focused. Because let's admit it – how often do we get off track or end up trying to aimlessly referee two sets of high emotions that diminishes the efficiency of our hour of therapy?
Access to a peer

who can help you work through some of your own blocks that inevitably

surface

when doing couple therapy.

Yes, we are human, and

our own stuff can get triggered!

Experienced help in simplifying the complexity of couple counselling by

taking it one step at a time, and zoning in on the most important things first so you don't

get

overwhelmed.

Encouragement, support and validation by sharing common struggles amongst couples therapists.
As you improve your couple therapy skills, you'll also see your own relationship blossom to even greater heights!

MOST IMPORTANTLY, your clients benefit

and recognize

how lucky they are to have a therapist

 focused on continuous personal and professional growth. They feel

privileged that you are providing them with the best service possible – and reap the benefits first hand!
I am registered with ICEEFT to provide clinical supervision in Emotionally Focused Therapy.

I have been

providing

couple counselling

using

an EFT approach since 2004 and

continually refresh

my therapist and supervisor certifications annually. You get the most up-to-date information when consulting with me.

I also have over 14 years of

post-secondary teaching and supervising

experience:




A

recurring guest speaker

and consultant on Emotionally Focused Couples Therapy,

through

the counselling program at the University of New Brunswick.

Instructor in counselling

at l'Université de Moncton and the University of New Brunswick.

Instructor in Emotionally Focused Couples Therapy at the graduate level.

Supervising

graduate students in Counselling programs and offering EFT Supervision to psychotherapists learning couple counselling.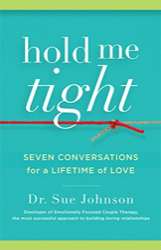 EFT is empirically validated, and proven to help over 90% of couples.

EFT is a map

that you can trust to guide you and keep you

attuned to the important things

during

a couples therapy session.

EFT knows how to create and repair a bond… and sustain it over time. Other approaches can't compare.
You see results by using the EFT approach,

and the whole family wins.
One-on-One Consultation/Supervision: $120 CAD per hour
Group Consultation/Supervision: $60 CAD if presenting a case; $30 CAD if just attending the group
Lunch & Learns: $30 CAD
Observing a Relationship Workshop: $120 CAD per 2.5 hour workshop. FREE if referring a couple to the workshop, OR if you wish to be a helper during the in-class exercises.
'ALL ABOUT EFT' ANNUAL MEMBERSHIP:

Pay

an annual

membership fee of $460 CAD and

access all the

above (includes 2 one-on-one consultations; 6 group supervisions; 4 Lunch and Learns and anytime access to observe my Relationship workshops). A total savings of over $260!
*Dates of Group Supervision, Lunch & Learns and Relationship workshops are scheduled well in advance to make it easy to juggle your schedule. Check out the New Brunswick EFT Therapists Community Website for more info. Scheduling these in your calendar is the perfect way to COMMIT to growing in EFT.
IMPORTANT SUPERVISION DOCUMENTS
I would feel privileged to be part of your journey in EFT growth with couples therapy!