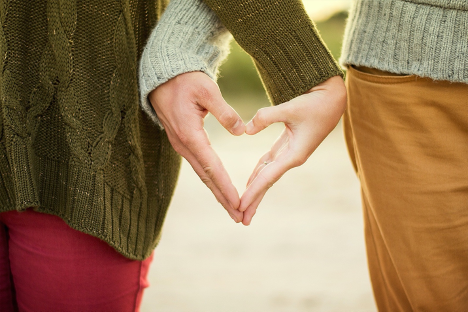 Transformational Couples' Retreat
Join Tina & Michael LIVE during a virtual weekend couples retreat and receive the benefits of couple therapy, without the price tag! We will spend 17 hours together, and we will make sure that you and your partner experience a shift in your relationship. As you become a team again, you will learn how to overcome the negative cycle of judgment that leaves you feeling triggered, helpless and alone. By the end of the weekend, you will have the tools to let go of old resentments so you can heal, find love, acceptance and connection again.
Taking Charge of your Relationship
In this 44-lesson, 16-hour digital course, Tina and Michael provide all of the same lessons and activities as our Weekend Retreat, but in the privacy of your own home and at your own pace with recorded lessons and a comprehensive workbook.
We help you join-up with your partner, recommit to your relationship, and guide you through a practice-filled process to take charge of your relationship again and create sustainable change that matters. 
If you are tired of hearing about these 'get over it' approaches, or to just 'forget about the past and just start fresh', then this course is for you.
Let's face it, relationships are HARD and there's no quick-fix! It's about understanding our past and our own parts in how we contributed to the pain in the relationship, healing past hurts, and recommitting to moving forward together. We show you how to commit to the DAILY focus every relationship needs to be healthy. Two people contribute to the hurts and you need both people on board to take charge of your relationship. 
At the end of this course you will feel aligned with your partner and empowered to face the ups and downs of life together.
Are you struggling to fall and stay asleep? Is the lack of sleep affecting your energy and mood throughout the day? Struggle no more because Michael will help you finally get your sleep back on track.
In this 3-module online course, I will guide you through my unique step-by-step sleep recovery program and provide the support you will need to sleep better. You will notice an improvement in just days – with increased energy and productivity, and less daytime sleepiness. By the end of the third week, you will have all the tools you need to get to sleep quicker and wake up less through the night.