Through our specialized online courses, you access our combined 40 years of experience as counselling therapists. Our concrete and helpful courses are packaged to ensure you complete them at your own pace. We commit to offering you ongoing support to help maintain clarity, focus, and feel more fulfilled in life and in your relationships – 365 days a year.
We are Tina and Michael LeBlanc, and our mission is to empower people to transform their lives.
We are husband and wife first, parents of two teenage boys, and business partners. We live our mission every day – by focusing on our well-being, our relationship with each other, and our parenting. When clients work with us, we emphasize that you don't need to be perfect. Instead we highlight how daily focus generates the changes that matter – in yourself and your most important relationships. We walk the talk and want to help YOU do it too.
Just in time for the New Year, 2021!
Tina, without your course my life may have taken a completely different turn and I am not sure it would have been great. I am obviously still meant to be with my husband and cutting the cord when we were still destined to be together would have been tragic.
Michael's experience with habit creation was important for me to move forward in my personal and professional life. He helped me focus on what's important and further develop my positive mindset.
Our home and our hearts are much more calm since taking the course with Tina. I would highly recommend it to anyone, from newlyweds to couples married for many years.
Michael's innate ability to capture an audience through relatedness, knowledge, humour and compassion highlight him as an asset to organizations, agencies and companies.
Tina supported me throughout. She was exceptional. Deeply knowledgeable, caring, attuned and able to support me throughout the process. Her workshops were powerful and very helpful.
Michael's strong skillset in facilitating professional learning and wellness opportunities make it easy to bring him back over and over again!
We are further ahead today in our relationship after taking a Relationship workshop with Tina. The patience, wisdom and most importantly - first hand experiences with not only garden variety emotional and communication issues, but with our PTSD was truly appreciated and made all the difference in the world for us. Thank you Tina for helping US save our marriage!
Michael is very knowledgeable about a variety of wellness related subjects and he has a wonderful ability to connect with crowds of all ages in a fun, positive and entertaining way.
Tina is the ultimate professional – she knows her stuff through and through and is always on her game. She is also incredibly warm, sincere, funny and caring. Everything you could ever ask for in a trainer, facilitator, counsellor or coach!
Everybody always leaves Michael's presentations with new and relevant information and a smile on their face!
Thank you for your vibrancy, your insights, your kind words, your love and your compassion Tina!
Michael is an engaging and highly skilled presenter who "walks the walk" of health and well-being, continual growth/learning, while encouraging others to make positive changes to achieve work-life balance and optimal health.
Tina's ability to connect with and effectively help her clients and supervisees is exceptional.
Michael is living proof that what he is sharing really works. I highly recommend his training.
Thanks for your continued support and encouragement Tina. You're amazing!
(Michael) is a great sounding board for goal planning and makes sure to live his life with purpose and joy. He knows what he is talking about and it shows with how he lives his life and interacts with others.
Transformational Couples' Retreat
Do you and your partner want to bring your relationship back to life, or get out of that negative spiral that crept in over the years? If yes, join us on Valentine's Day weekend to transform your relationship.
This Virtual intensive Weekend Couples Retreat is an AMAZING opportunity to get the benefits of therapy, without therapy! We are looking for couples who are ready to work hard, are willing to take risks, and really want to understand the steps that will improve your relationship.
Real transformation happens when both partners commit to doing the work.
Are you ready to rebuild your connection with your partner? Sign up now!
Sleep Course:
Start Sleeping Tonight!
Are you struggling with sleep? Join Michael on a journey to improving your sleep and getting your life back to normal.
Michael has the unique combination of being a therapist, a sleep coach and a recovering insomniac, so he knows what you must do to get sleeping again.
In this online 3-Module strategy-rich course Michael will walk you through the steps to assessing and understanding your sleep, putting concrete changes into place so you will get to sleep and get back to sleep when you wake up through the night. With better sleep, you will see improvements in your memory, focus, energy and your mental health.
You can expect to be sleeping better by day three and sleeping soundly by day 21. This course really works!
Register now to get your sleep back on track.
Featured Resource : Top 10 Secrets to Lasting Love
Tina and Michael come together in an exclusive interview to share their
'Top 10 Secrets' to making their relationship successful.
Get an inside view of their personal challenges as a couple and how they overcame them with concrete, professional advice on how you can do the same in your own relationship. Be ready to be moved, inspired and even entertained! 
TAKE OUR FREE QUIZZES NOW!
What's Your Relationship Score?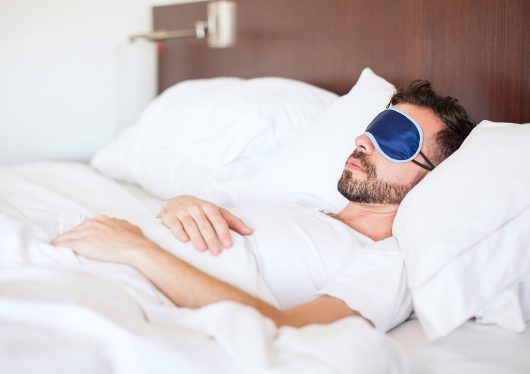 What's Your Sleep Hygiene Score?